Harvest Pumpkin Pancakes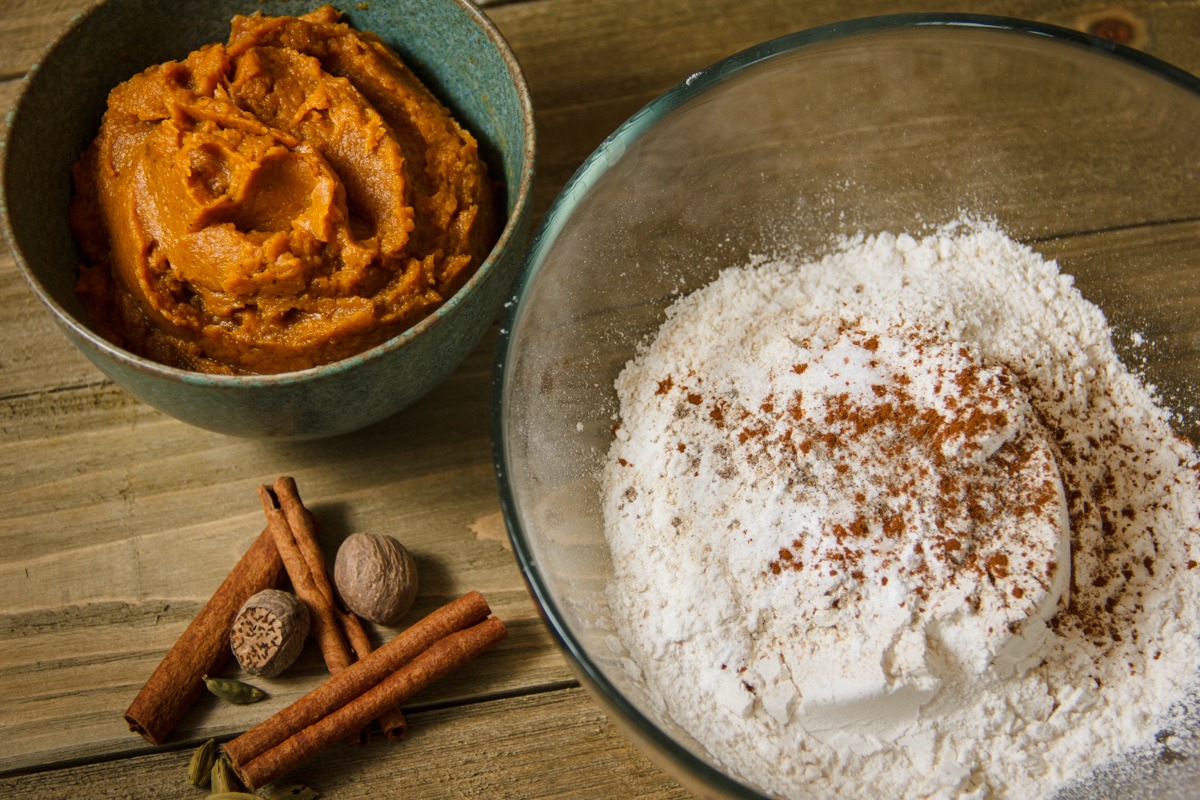 People really love fall. I'm unsure if this is a recent phenomenon, or if the season has always brought people to their knees to admire fallen orange leaves and inspired endless social media posts about sweaters, and apples, and inevitably, pumpkins. All pumpkin, all the time. I really don't want to sound like a gloomy raincloud descending on folks' enthusiasm for the versatile, vibrant gourd…. But, honestly? I struggle with the degree of pumpkin-spice fanaticism. I credit a large part of this to my long tenure at a certain quaint coffee chain and the rabid latte zombies that appeared earlier and earlier every September to fulfill their fall tradition. Or, maybe it has something to do with my occasional subversive petulance (see green juice, activated-charcoal, rainbow food products, and my musings on wholesome fall activities.)

But I don't want to be that person. If folks like consuming a multitude of things that taste like a veritable smorgasbord of warm spices and that makes them smile, I think that's great. However, I would like to add my two cents to the gourd times ahead.

Here's my main complaint with the proliferation of pumpkin spice goods. They. Don't. Taste. Like. Pumpkin. There, I've said it. They often taste like something sweet and vaguely whispering of cinnamon, clove, and maybe nutmeg or allspice. For this, I would like to suggest celebrating the season with these accurately-flavored pancakes. Yes, they do include a significant amount of warm spices. Yes, they do get their sweetness from a smattering of brown sugar and some honey. Despite these familiar inclusions, there's a few tricks that lead to the satisfying treat of this recipe. Roasting the pumpkin before adding it to the pancake batter gives it a complex depth and removes some of the tinned squash flavor people often seem to correct with extra fluff. The ricotta gives silky substance and some heft, and the beaten eggwhites keep things cloud-like. Additionally, there's a whole lot of cardamom, which is really my favorite of the cozy spice family.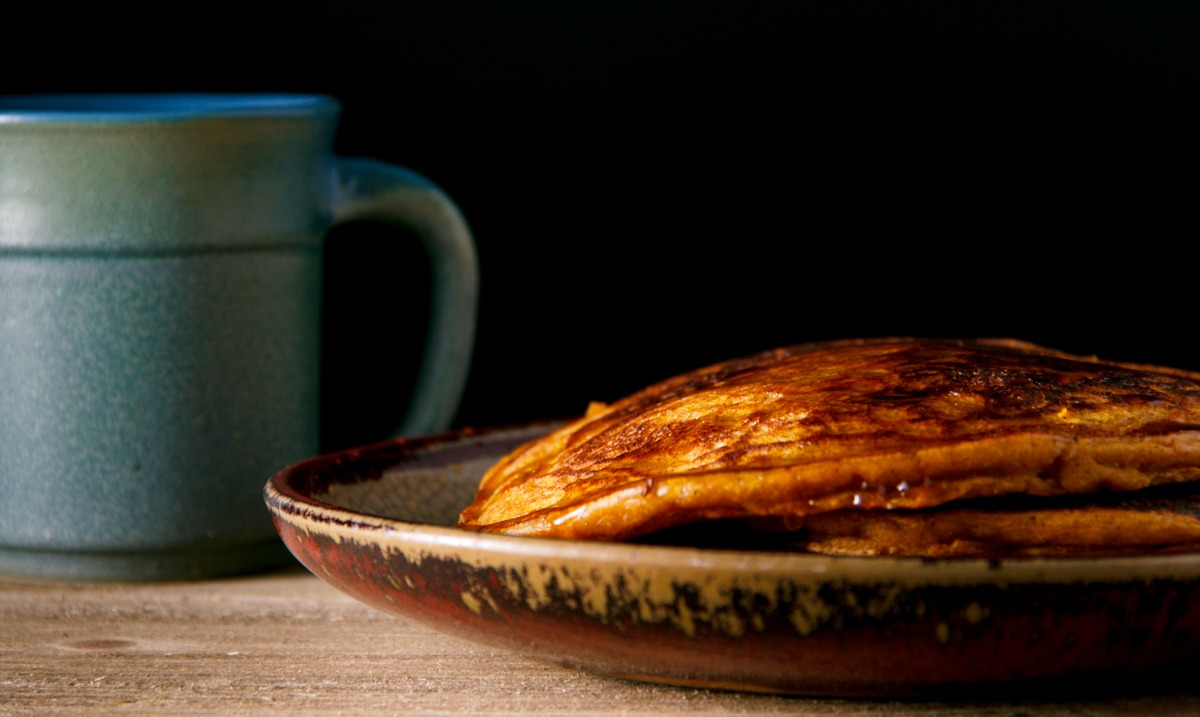 Honestly, these taste a little more towards the direction of squash-filled ravioli in some decent Italian joint than sweet pancakes and would make a perfectly suitable supper with a bit of crispy sage added to the maple syrup.

Just remember to snap a photo for the 'gram.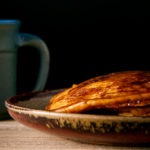 Print Recipe
Harvest Pumpkin Pancakes
Whipped egg whites and ricotta cheese, when combined with oven roasted pumpkin puree, creates hearty autumnal pancakes which are suitable for a fall breakfast or a chilly autumn supper.
Ingredients
Pumpkin Mixture
1.25

Cup

Pumpkin Puree

1

tsp

Honey

1

Tbs

Cinnamon

1

Tbs

Cardamom

.5

tsp

Nutmeg

Fresh Grated

2

Tbs

Brown Sugar
Pancake Batter
1.5

Cup

Buttermilk

2

Eggs

Separated

3

Tbs

Butter

Melted

.75

Cup

Ricotta

1

Cup

White Flour

.5

Cup

Spelt Flour

.5

tsp

Baking Soda

.5

tsp

Baking Powder

.5

tsp

Salt

1

Tbs

White Sugar
Instructions
Set oven to 400°F. Mix pumpkin with brown sugar, honey, and spices. Roast for 15 minutes.

Combine all dry ingredients.

Once pumpkin mixture cools move it to a mixing bowl and add butter milk, egg yolks, ricotta, and melted butter

Combine wet and dry ingredients and let rest for at least 15 minutes.

Beat egg whites until soft peaks and add white sugar. Beat until glossy and firm.

Incorporate the beaten egg whites into batter gently, taking care not to deflate the mixture.

Preheat oil or butter in pan or griddle and pour in batter.

Serve with salty butter maple syrup.
Notes
Makes 5 jumbo pancakes or 7-11 mini pancakes.
Yum
---