Apple Butter for the Recovering Subversive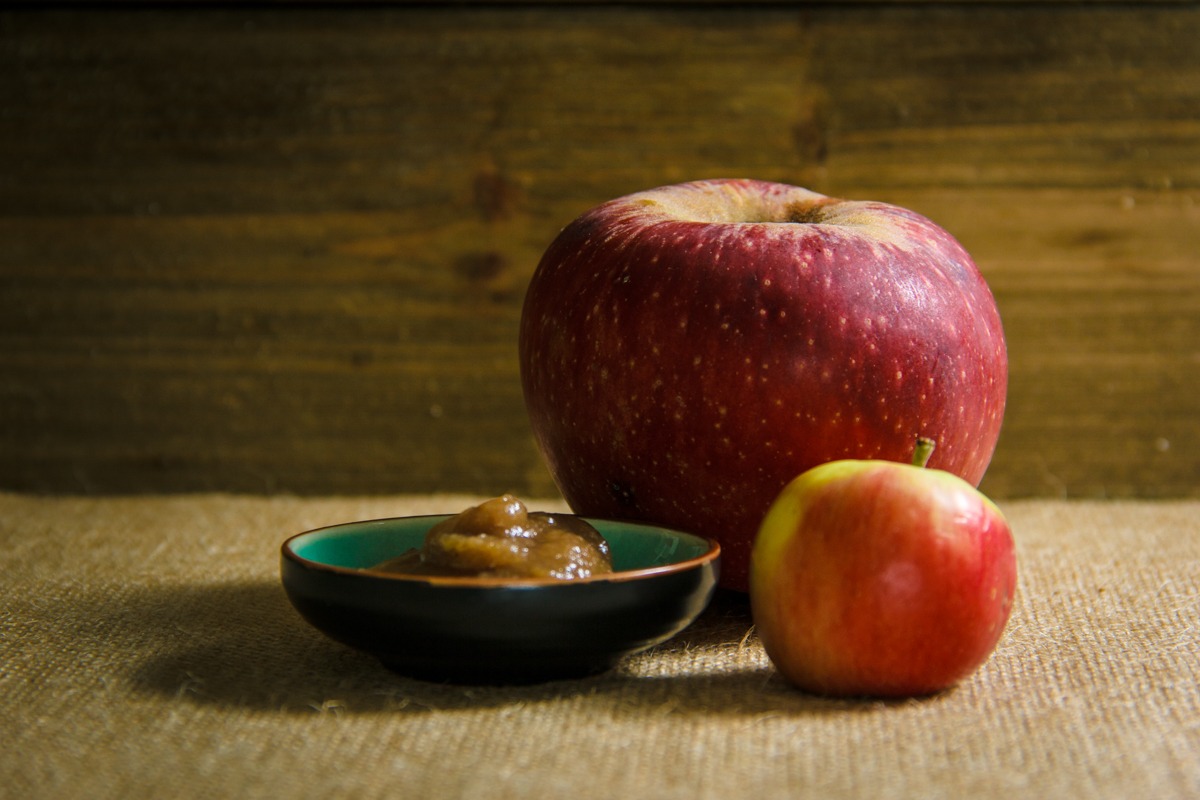 I often reflect on the amount of time I've spent being obnoxiously subversive about popular things that are generally well-liked. I credit some of this to an adolescence spent attempting to be a lot cooler than I actually am (moshpits anyone? My best friend loved charging into them for several years. I do not think I made much attempt to hide my inner terror) and my tendency to be a little gloomy. At any rate, age has softened me and I'm doing my best to have a sunnier outlook towards things my former self would've deemed decidedly beneath my pretentious self-image.

While this may sound like a paragraph about self-growth or the fast-approaching new year, and not irresistible apple butter, it was a reason why we ventured a few hours east to celebrate autumn's arrival in Southern California by picking apples at a family farm. The apple-cider donuts were delicious, the antique cider-press was manned by an eager whippersnapper, and the apples were plentiful. The only way to celebrate a seasonal activity was to come home and throw most of those gorgeous Stayman-Winesaps into a Dutch oven and end up with an apple butter worthy of a really nice, really wholesome day.

Feel free to experiment or substitute or omit the spices we used in our batch. One of us is a bit of a cinnamon fanatic while the other finds any way to sneak in some whole star anise pods. Don't omit the apple cider vinegar as it adds essential acid that enhances the sweetness of the apples, and the addition of maple syrup provides a cozy round and warm sweetness that cannot be achieved by only using white and brown sugar.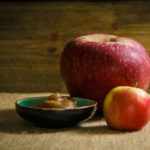 Print Recipe
Apple Butter for the Recovering Subversive
Maple syrup and Star Anise transform this festive fall condiment into something different to spread on english muffins, biscuits, toast, or just eat by the spoonful.
Ingredients
3.5

Lbs

Apples

Roughly 10 Medium Apples

.5

Cup

Apple Cider Vinegar

Good Quality

3

Sticks

Cinnamon

4

inches

Ginger

Peeled and Sliced

1-3

Star Anise Pods

Optional

.5

Cup

Light Brown Sugar

.25

Cup

White Sugar

2

Tbsp

Dark Maple Syrup

1

Pinch

Kosher Salt

For Seasoning afterwards
Instructions
Quarter Apples and cut into one and a half to two inch pieces. Leave cores and peels.

Place apples, vinegar, and spices, into a heavy bottom pan. Fill with filtered water until apples are submerged.

Turn heat to high and bring to medium simmer. Reduce heat and cook, stirring occasionally, until the liquid has reduced by more than half.

Let cool and then discard spices. Pass mixture through heavy metal strainer or if you're feeling fancy, a food mill.

Return mixture to pot and add sugar and syrup. Cook on low heat for roughly three hours. The goal is for the apple butter to reach a deep mahogany color and consistency similar to thick jam.

Season with kosher salt. Taste for sweetness. If you want it sweeter, add maple syrup sparingly and return to heat for a few moments.

Spread on all the things with abandon.
Yum
---