Kitchen Tool Favorites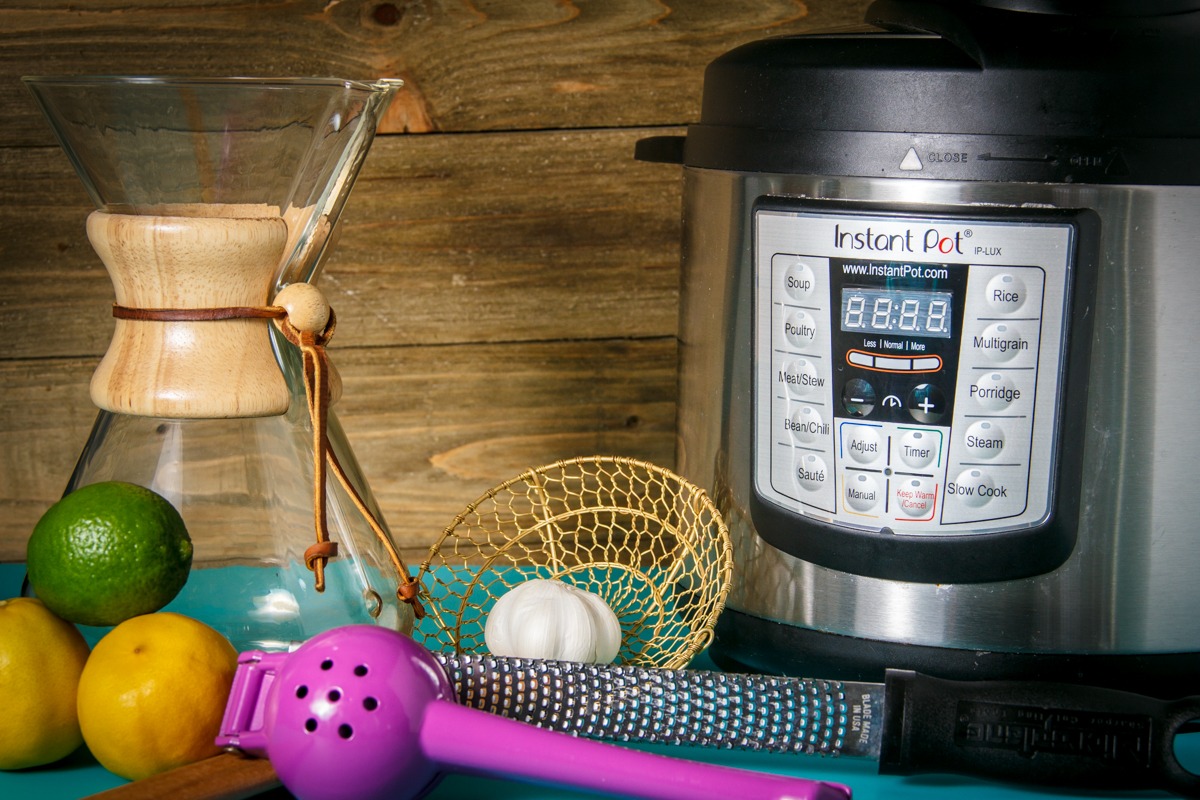 *Product links in this post pay us commissions if an item is purchased
Every once in a while you come across a tool or appliance that just makes your life easier. This is our continually updated list of things you may have heard of, or maybe you haven't, that we think should belong in your kitchen.
The Instant Pot is one of the most versatile and useful appliances in our kitchen. We originally got it to simplify and speed up our rice cooking process (from start to finish it's only about 18 minutes), but it seems every month we find a new dish that just works better with it. From the standard stews and pressure cooking operations to ribs and porridge, there's really not a lot it can't do.
It's designed with a lot of safety measures as well, so it's a much better appliance than the pressure cookers of yore.
I've tried many different home brew methods over the years, and the Chemex wins out for me as the best all around cup and brew experience. It works great for doing just one cup or a few, and it's a great looking piece of glass to just sit on your counter top.
I'd recommend not purchasing the filters from Amazon. They're usually more expensive than they should be. We usually get ours from Bed Bath & Beyond with their handy 20% off coupons.
If you told me a year ago I'd be writing about how great a Mr. Coffee product was I wouldn't believe you. After a long research journey trying to find the best bang for my buck with a burr coffee grinder, I eventually became so worn out that I settled on this low cost model expecting it to be very mediocre. Instead, I was surprised that it's continued to work great and grind beans just the way I like them. The grind setting is fully and easily adjustable, and the price is hard to beat.
A good food scale is worth its weight… get it? While we mostly use ours as part of our morning coffee ritual, it also comes in handy for measuring out teas and spices. This particular model is inexpensive, and reads out to the tenth of a gram, which is crucial for really getting that precise measurement.
To us, this thing is indispensable and it's hard to imagine not having some version of it easily accessible for a variety of tasks. There are multiple versions available that the Microplane company suggests using for different things, but the original skinny bar seems to work for anything I've tried to use this model with. If you don't already own one, this would be the first thing off this list I'd purchase.
Spider
Like leaving some starchy pasta water on your penne before finishing it in a pan filled with delicious sauce? Great. So does the spider. Excited, but also a bit terrified to try deep-frying at home? Excellent. The spider's generally long handle and wire basket make rescuing fries, non-compliant chicken wings, and stuffed squash blossoms less scary.
We got ours for less than $3 at an Asian restaurant supply store and after many uses, it's still going strong.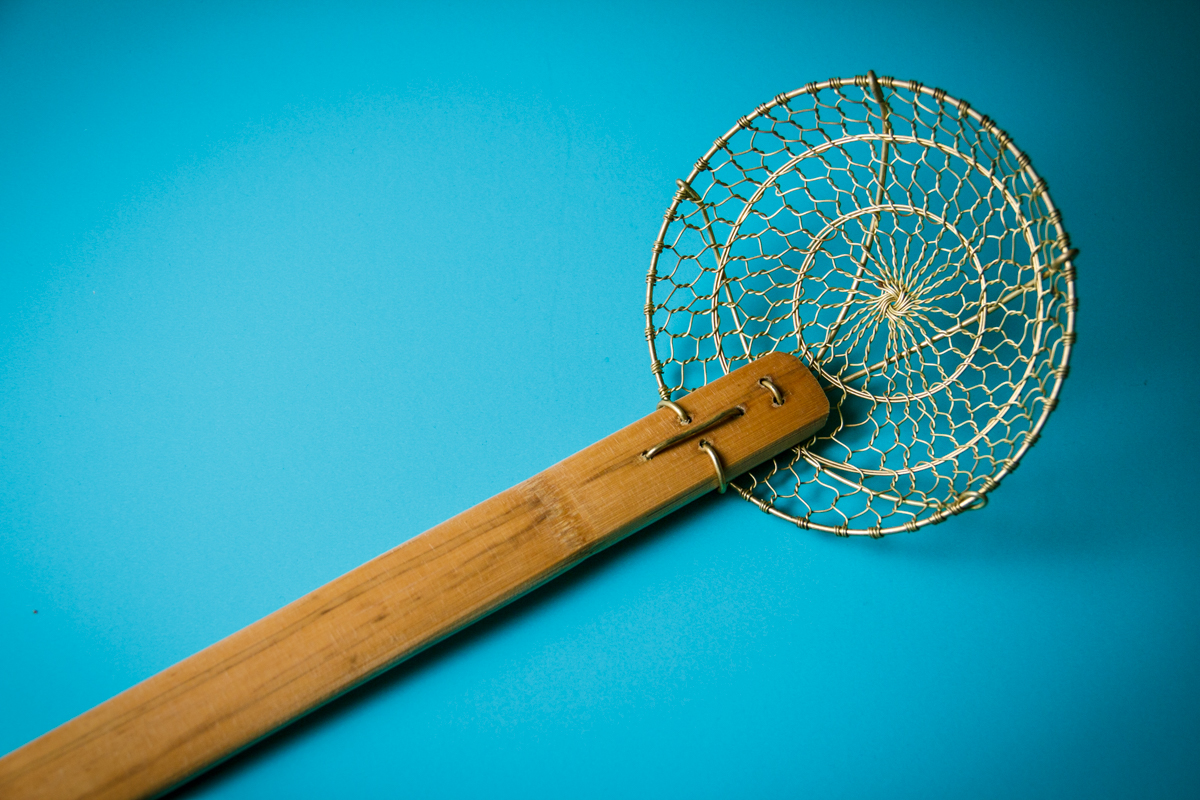 I've been a bagel connoisseur for as long as I can remember. Getting the bagel guillotine changed my perception of the fresh bagel. I used to struggle with a bread slicer and make uneven cuts or even cut myself. It was a real chore. But with this slicer it's really a breeze. Yes, I realize it seems like a cheesy as seen on TV product, because yes, it is, but despite my usual aversion to single use kitchen tools this one is worth the cabinet space.
Handheld Citrus Squeezer
I really love a good vintage citrus reamer. My grandmother has a beautiful green depression glass one that I eyeball whenever I'm back home, but honestly, these guys seem less fussy and save you from having to either strain or fish around in your lemon/lime/grapefruit juice for wayward seeds.
Yum
---