Weeknight Sort-of Banchan or Your Guide to Quick Pickling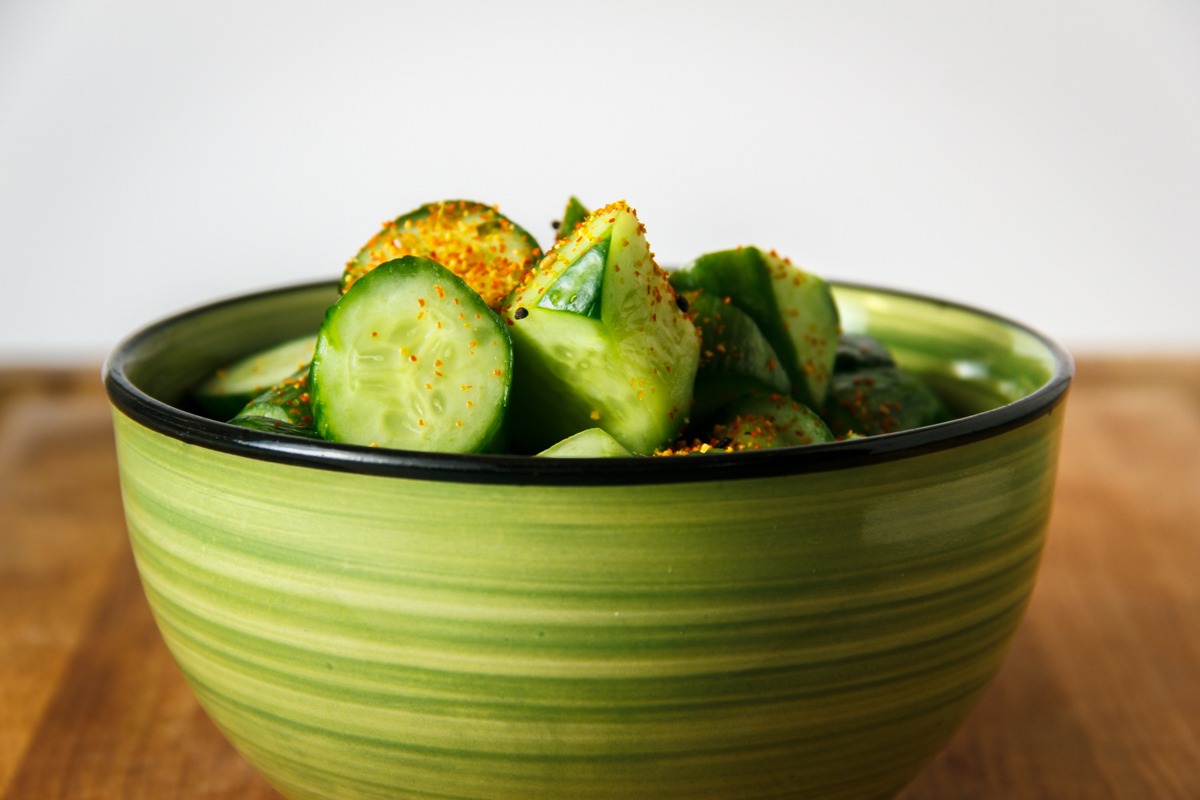 I am a strong believer in the quick pickle. A basic understanding of salt to sugar ratios can transform the humblest, or even the saddest vegetable clinging to life at the bottom of your crisper.  Alternatively, using this technique can elevate beautiful produce into something even folks who aren't enthusiastic about peak season cucumbers will notice. It's safe to say that if it can be eaten somewhat raw, I've probably attempted pickling it. Persimmons? Check. Jicama? Check. Korean Yellow chili peppers? Yep, although that experiment may have had adverse results.

So, here's the deal, with most vegetables (or fruits! The world is your oyster! But… Maybe don't try this on actual oysters) the name of the game is how you're going to slice them, what ratio of salt to sugar you're after, timing, and finally, if you're interested in adding post-pickling additions. Given that these are meant to be quick, it's probably a good plan to cut up your vegetables at least 20 minutes before you plan on enjoying them. I've done 10 minute cures and the results are usually underwhelming. Please enjoy this basic iteration which I can only hope will lead you down a satisfying path of – "can it quick-pickle?"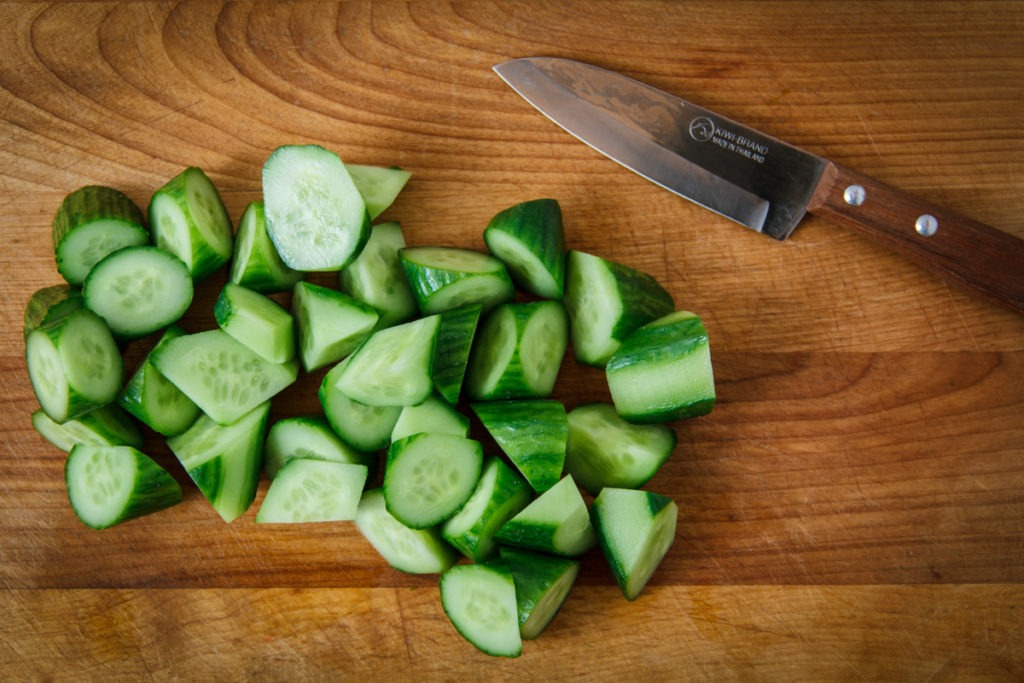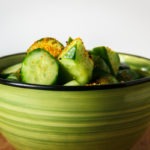 Print Recipe
Quick Pickle Cucumbers
Learn how to quick pickle just about anything with this dead simple salt and sugar cure.
Ingredients
Or
3-5

Persian Cucumbers

1.5

Tbs

Sugar

.75

Tbs

Sea Salt

1 Tbs if using Diamond Kosher

Korean Chile Flakes

To Taste

1

Drizzle

Rice Vinegar, Shoyu, or if you're me, Fish Sauce
Instructions
I like cutting the cucumbers into weird geometric nubs, but very thin slices will "pickle" quickly, and thicker slices can hang out in the rub for longer.

Combine cucumbers with

salt and sugar. Let Rest in a small bowl for a minimum of 20 minutes, maximum of 45 or they may get too salty or limp.

Rinse with cold water. Pat dry, add additional mix-ins.


I also love these with just a few shakes of umeboshi vinegar.

Eat with some kind of broiled fish, ideally.
Yum
---