Our Favorite Key Lime Pie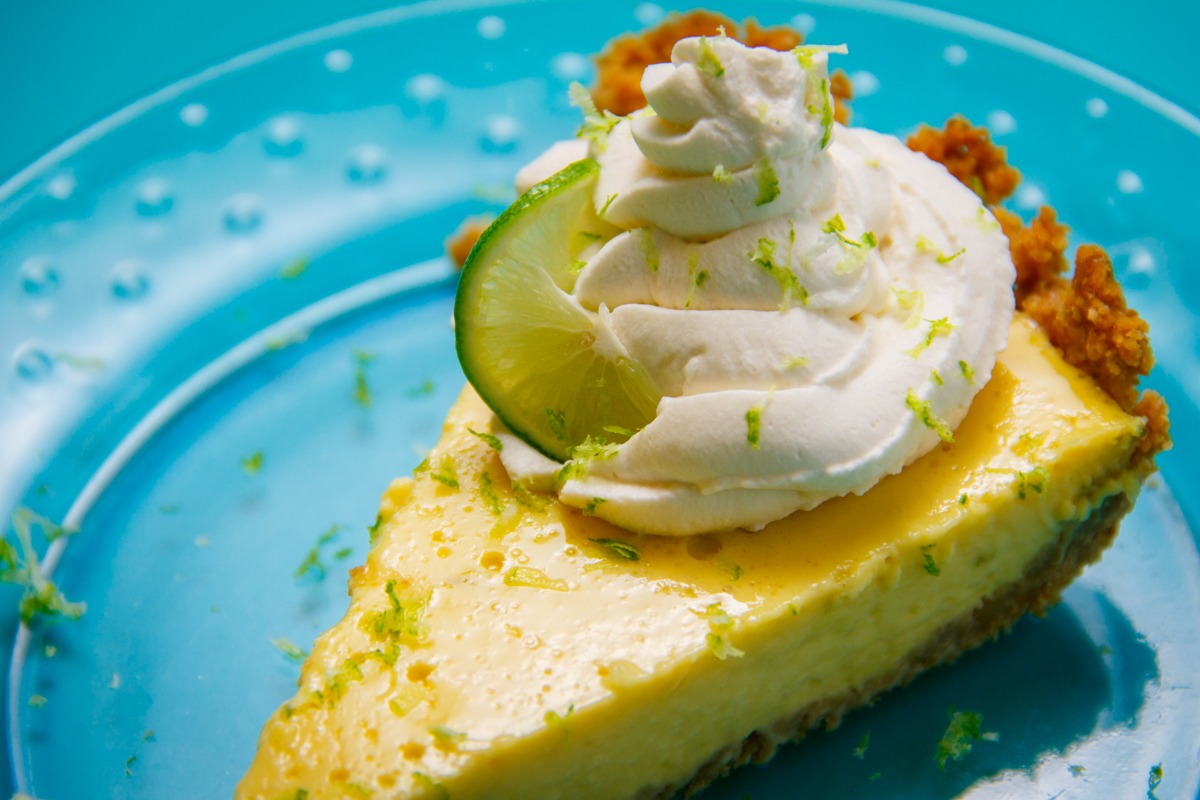 With the new year looming in the near future, It seems like I can't spend more than a few minutes browsing online without being bombarded by an article talking about the importance of self care. This cozy concept of taking time to maintain one's individual and holistic well being has led me to thinking about routines. While I think there's something inherently artsy and free spirited about living life by the moment, I admit that I generally am more functional with certain routines in place. I find them comforting and grounding. This isn't to say that some mornings the shower-chemex-coffee-bagel routine doesn't get replaced with an impromptu bakery date or coffee in a thermos on the way to somewhere else, but for the most part, starting the day the same way is simply, nice.
This rumination on routine eventually led to thinking about traditions and their importance or lack thereof.  Traditions are sort of the like the larger scale, multi person themed routine, right? Growing up, I could count on spending the entire 4th of July at the same beach park, eating mostly the same spread, and ending the evening watching the fireworks which were set off from the protected wildlife preserve not far from the main beach (which, upon reflection seems somewhat troubling.) Similarly during the holiday season, it was inevitable that the two long-standing elected family representatives would make their annual visit to See's Candies to compile the custom five pound box to open on Christmas morning, and a few short days later, there would be much drama regarding the state of the kitchen following the homemade sushi-bonanza New Year's Eve event. Despite being largely disinterested in chocolate, and spending New Year's Eve rolling more nori and rice than anyone could ever manage to finish, I cherished these family traditions and upon leaving the nest, found myself yearning to create some of my own.
Ben, on the other hand, is lukewarm regarding the idea of doing the same thing every year for the sake of doing it. When I informed him, ahem, suggested, that we make spaghetti and garlic bread every year to celebrate Halloween, his response was – "Every year?". Fortunately, I managed to find myself a Floridian who does subscribe accordingly by loving all things citrus. (you may have thought our name was just a clever song reference suggesting we are worldly and cool, but actually, kumquats are king here in the Taylor household.) this allegiance to citrus fruits works perfectly with implementing a "key lime pie for the holidays" tradition given that the frustratingly tiny limes are slightly easier to find in winter months.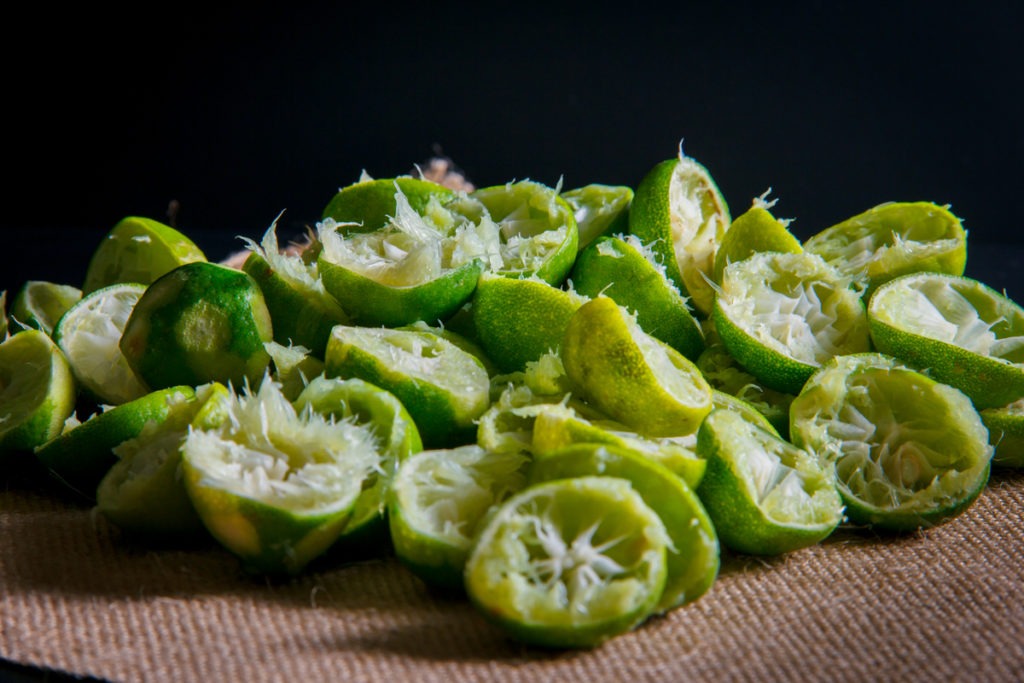 While you may curse us for suggesting you make this after juicing what feels like an entire tree of these little guys, we promise that the results produce a zingy balm to the plentiful caramel and chocolate swirls that seem endless during the holidays. Additionally, this recipe feels like a sweet relief from making fiddly curd or custard in a double boiler on the stove, and we aren't recommending you make any buttery pastry from scratch. However, we do strongly recommend that you make your own graham cracker crust after trying both homemade and various store bought ones. You may find that ours is a touch salty for your palate, feel free to decrease the amount of salt I can't help but add to all desserts.

Lastly, this is a pie which really celebrates the key lime and therefore is quite tart, the addition of vanilla-scented whip cream serves as the perfect kiss of sweetness. Don't forgo it!

Here's to creating traditions worth repeating.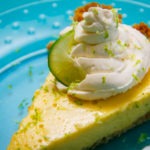 Print Recipe
Our Favorite Key Lime Pie
An especially tangy and zesty rendition of the classic favorite. Homemade salted graham cracker crust contrasts perfectly with the incredibly easy, but unbelievably silky Key Lime Filling.
Ingredients
Crust
1.75

Cup

Graham Cracker

10 Whole Crackers

1

Stick

Butter

1.5

Tbsp

Sugar

1

Tbsp

Salt
Filling
1

Tbsp

Key Lime Zest

Approximately 6

5

Egg Yolks

1

Can

Sweetened Condensed Milk

14 Oz

1

Cup

Key Lime Juice

Fresh Squeezed
Topping
Heavy Whipping Cream

Lime Zest

Vanilla

Powdered Sugar
Instructions
Graham Cracker Crust
Take graham crackers and hand crumble. To create a fine crumb, one can either put these in a food processor, or chuck them in a ziplock and pound them with a heavy object.

Melt butter, we used salted but feel free to use unsalted.

Add butter to graham cracker crumbs, stir in sugar and salt. The consistency should look like wet coarse sand.

Press crumb mixture into pie plate.

Bake for 10 minutes at 350°F. It should look toasty golden brown. Allow to cool.
Key Lime Filling
Using a microplane zest limes.

Juice all your limes. With two people the process goes faster. It's still tedious, but we found rolling out the limes before juicing, either with a hand squeezer or traditional reamer, made it less painful and more fruitful.

Beat egg yolks and sweetened condensed milk with a whisk for about two minutes. You want to whip as much air as possible into the mixture.

Add lime juice and zest. Do not be concerned that the mixture seems liquid-y, it will set in the oven.

Make sure your pie crust is fully cooled. Pour filling mixture into the pie crust, making sure to not over fill. You will have a small amount of mixture left over.

Bake at 335°F for 15 minutes. The pie will be very wobbly after pulling it out. Do not be tempted to place it back in the oven, it will set after hanging out in the fridge over night. Placing it back in the oven could result in loosing the silky texture.

Let stand for 30 minutes before placing in the fridge over night.
Yum
---