Fresh Ginger Moscow Mule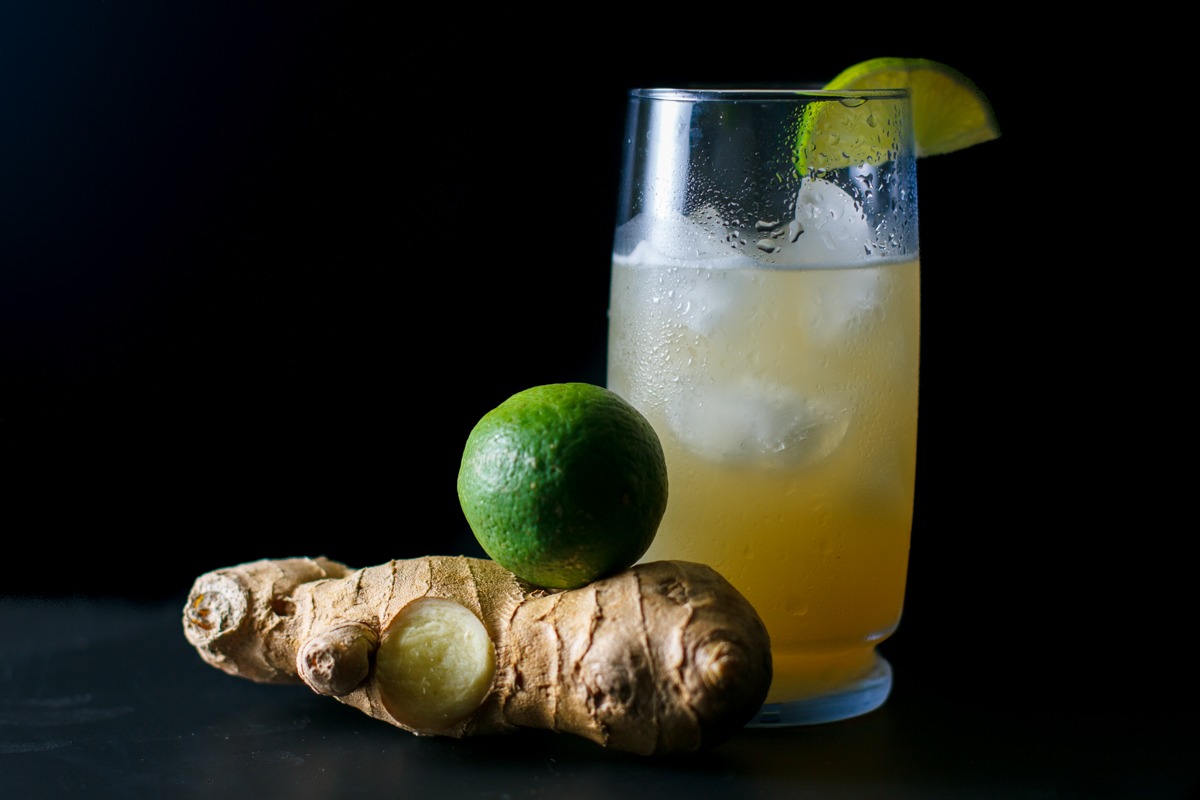 The Moscow Mule has swept up the bar scene into a bit of a frenzy. One would be hard pressed to find a short form cocktail menu that doesn't include some variant of the drink, but finding one as delicious as its potential is a difficult task. The secret lies in abandoning ginger ale with all its corn syrup and mild ginger flavoring and instead making a ginger ale of your own with fresh ginger, homemade simple syrup, and sparkling water. This gives the drink more bite and spice.
If you're going to take the time to make a drink at home, it's always worth it to go the extra step and use the best ingredients.
This particular variant of the Moscow Mule comes from a bartender I ran into at a dark bar I can't fully remember who told the story of its original creation.
I used to work in Japan at this little bar across the way from the biggest hospital in the town I was living in. It was a hole in the wall, but we kept a steady flow of doctors and nurses and nervous relatives looking for a break from that sterile white medical vacuum that the fancy hospital was.

One of our regulars was this tiny little man who only ever spoke the words of the drink he was ordering. Tipped well, no fuss. He would take his drink, stare at the back wall of bottles, and just slowly sip it. I don't know if he was studying them, or counting them, or just off in some other place, but that's all he'd ever do. Every once in awhile somebody'd sit next to him and try to strike up a conversation, but he'd just turn his head and stare at them until they got uncomfortable enough to leave.

He was always like that until one day he came in and just wouldn't stop talking. On and on he went about this long night he had where every time he laid down to rest in the staff lounge another person rolled into the ER needing an emergency surgery. He thought he'd been up for 35 hours straight. Normally he'd put up with it without a thing to say, but tonight was different.

Just as his shift was ending his phone rang telling him an ambulance was on its way to the hospital carrying his pregnant wife. She was going into labor and he needed to be alert, but calm. He was jittering from all the caffeine in his system and wanted something even and energizing.

So I whipped up this sweet and fresh ginger mule. Lime for zip, ginger for energy, sparkling water to wake him, and the vodka to tie it all together.

He came back the next day and said his wife couldn't even tell he was tired. Said without that drink he would have been out for sure. Even named the baby Gari (Pickled Ginger) because he loved the drink so much.

True story.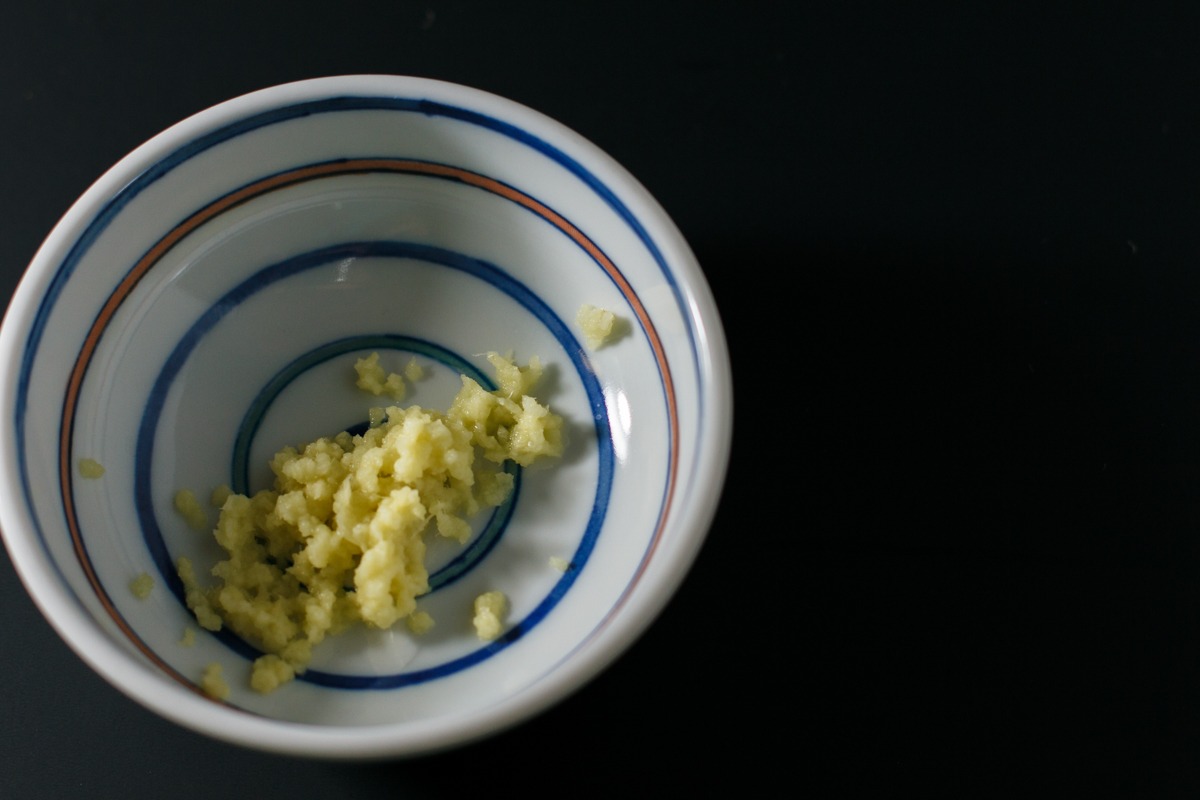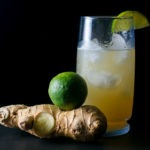 Print Recipe
Fresh Ginger Moscow Mule
A homemade, from the ground up, Moscow Mule featuring fresh ginger instead of ginger ale for a more refreshing and satisfying flavor.
Ingredients
2

Oz

Vodka

1

tsp

Ginger

Freshly Grated and Peeled

1

Oz

Lime Juice

Fresh

2

Oz

Club Soda or Lime Flavored Fizzy Water

1 1/2

Oz

Simple Syrup
Instructions
Grate the ginger into a fine paste. Using a microplane works best.

Add Ginger, Simple Syrup, Lime Juice and Vodka to a cocktail shaker half full of ice. Shake vigorously. Let rest for a moment allowing the ginger to infuse into the rest of the ingredients.

Pour Fizzy Water into your serving glass.

Strain beverage into the glass to remove ginger pulp. A Nutmilk bag or large tea strainer works well if you don't have any other type of strainer.

Give the drink a stir and garnish with a wedge of lime.
Yum
---