Celebratory Clam Pasta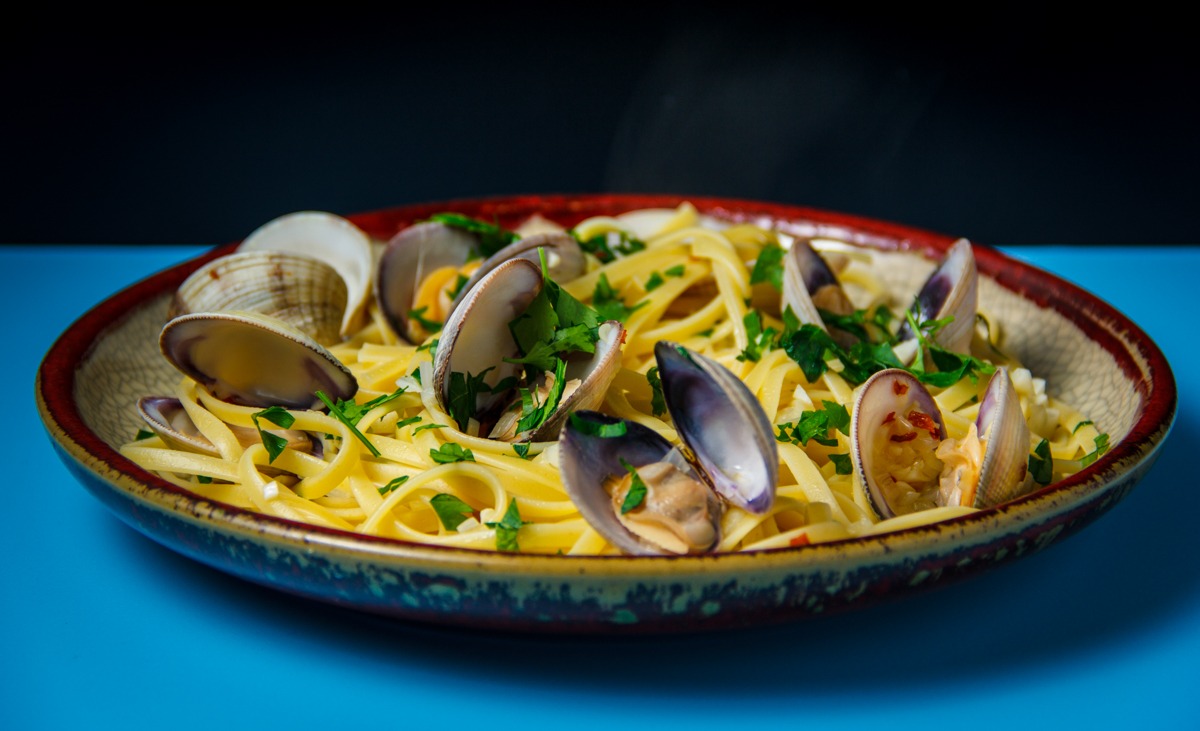 There is something inherently satisfying about carrying out a self-indulgent project from start to finish. I realize this is not a particularly novel statement, but I'm not talking about the various tasks and projects we all encounter as part of being humans living lives. What I'm talking about is the projects that don't need to be done, perhaps do not have significant lasting benefit, or that may seem unnecessary at first glance. Let it be known that I am sort of a chronic project-doer who is generally in the midst of fermenting something for days, working on wacky embroidered animals that are hopefully well received (I recently gifted a sort of suspicious looking parrot to someone-Jury's still out on that one-) or some other interesting and artistic weird and crafty endeavor.
However, despite my non-culinary creative fumblings, I am perhaps most likely to enter into cooking projects during times of stress (after the latest Supreme Court Hearings, for instance) or joy (making cinnamon rolls for my first ever Florida Christmas) or because I feel like perfecting something I love eating (during college I became obsessed with honing my pad thai skills and went through a bottle of fish sauce in a month, much to the chagrin of my non-thai enthusiastic roommate).

There are also food projects that I return to simply because they are incredibly delicious and do not involve a multitude of specialty ingredients and instead require the procurement of just one or two things I don't buy regularly from the shop. This particular pasta falls perfectly into that category in that everything but the clams are items that should not cause anyone to drive around the world visiting multiple markets. It will require you to find a fresh seafood market or have access to a grocery store with a seafood department that cares about what kind of bivalves they offer.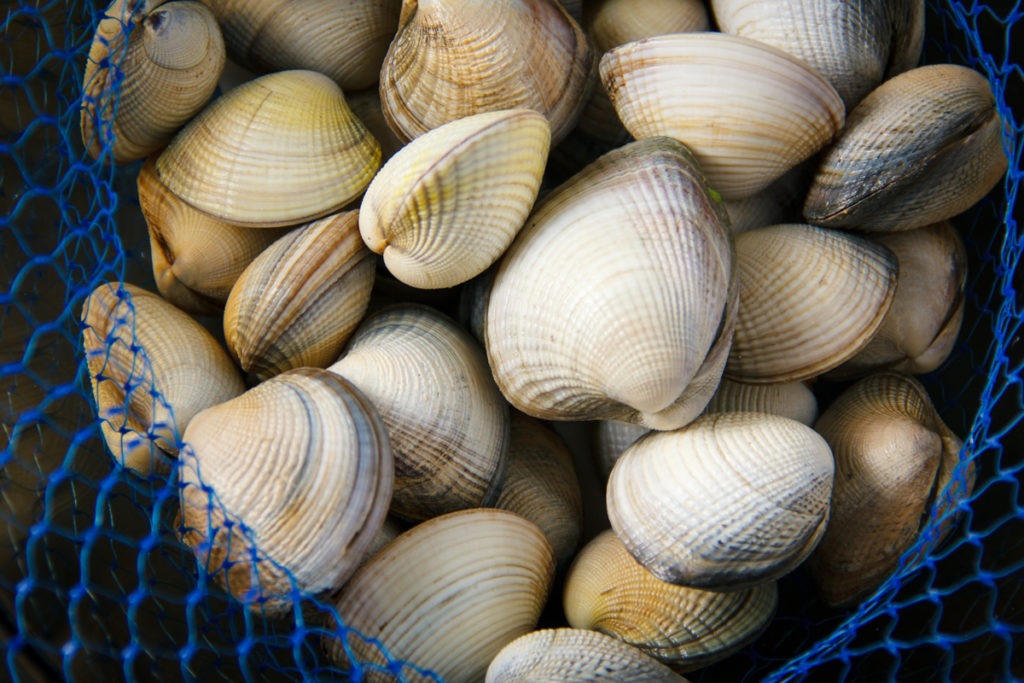 By a stroke of New Year's luck we got these guys from the shellfish sellers at our farmers market and they were not only delicious but also in fantastic shape with only one having to go in the bin. If you haven't cooked with clams or mussels before but enjoy eating them at restaurants, or have always been curious about trying them, this is an excellent jumping off point.
As usual, we use a lot of garlic and a lot of shallots in our version, both of which results in an extremely flavorful end result. Feel free to decrease the amounts or to add additional ingredients if you'd like (I'm not opposed to a handful of sweet cherry tomatoes near the end or the addition of fennel to the sweating alliums).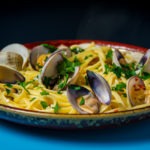 Print Recipe
Celebratory Clam Pasta
Take this Italian restaurant favorite home with you. This deliciously easy dish embraces the perfect salinity of the majestic clam.
Ingredients
2

lbs

Clams

We used Venus which have a high salt content, If you use a different kind you should add salt

2

Tbsp

Olive Oil

Or however much you need to coat the bottom of your pot

1

tsp

Chili Flakes

5

Shallots

Small to Medium

1

head

Garlic

Roughly 8 cloves

.5

lbs

Linguine Pasta

1

Cup

Dry White Wine

Something good enough you would want to drink

1/3

Cup

Chopped Parsley

.5

tsp

Lemon Zest

1

Tbsp

Butter
Instructions
Inspect clams to determine if there is any damage to them, or if any have opened. If you find an open one, gently tap on the shell to see if it closes, or press it closed and see if it reopens. If it does not close throw it out.


In a bowl, rinse clams four times in cold water. Let sit in filtered for 10-15 minutes in the event the clams need to expel their remaining sand. Throw out sandy water, and re-rinse.


Chop garlic and shallots into a fine dice. Wash and dry parsley. Chop and set aside.

Put pasta on to cook aiming for very al dente.

In a pot (we used a dutch oven), heat olive oil at medium and add chili flakes. When the flakes dance, add garlic and shallots. Gently saute until shallots are mostly translucent and garlic is fragrant, but not browned.

Add white wine to pot, stir, and gently place clams into wine sauce. Put on the lid.

Steam clams for five minutes. Then begin checking the pot to see if they have opened. If they have not opened yet give the pot a shake with the lid on. That generally encourages them to open.

Once clams have all opened, remove to plate, platter, or bowl, cover with foil to keep warm. If any remaining clams remain unopened, give them a couple more minutes in the pot. If they are still uncooperative, chuck into trash can.

Turn the heat up slightly on the sauce, and drop very al dente linguine with tongs into sauce. You want some starchy water to still hang onto the pasta. Add butter to sauce.

Toss pasta with butter and sauce using tongs. Add lemon zest to pan. Add half of your parsley, taste a strand for doneness. If done, proceed to plating pasta and adding clams.

Garnish dish with remaining parsley.
Yum
---