Call Me by Your Galette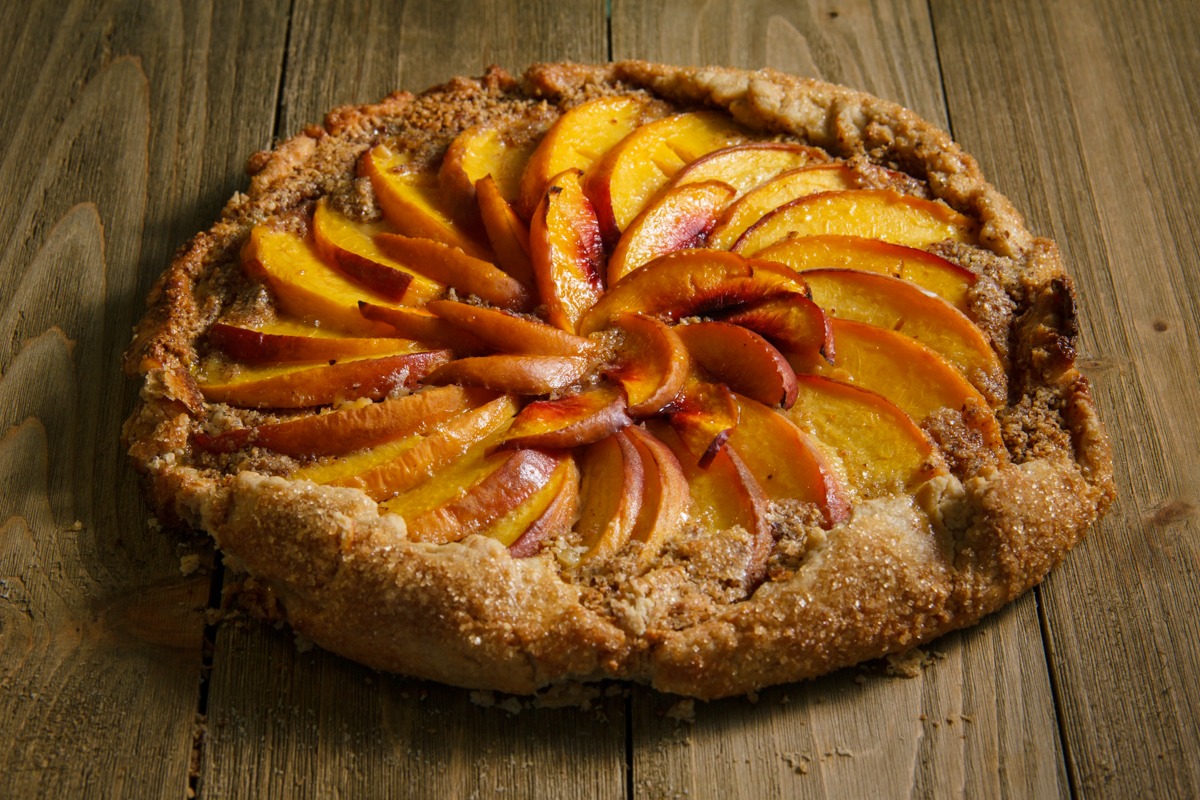 Ah, young and complicated love. There's nothing quite like it, right? That sort of sweet, bitter heartache that feels insurmountable the first time it happens but years later brings wistful memories and maybe even a wry smile at the indulgency of youth? While I did not have the pleasure of experiencing first love and heartbreak in a picturesque villa in pristine Northern Italy, I am certain that if I had some nice Nonna would have offered a slice of something like this to lift my spirits.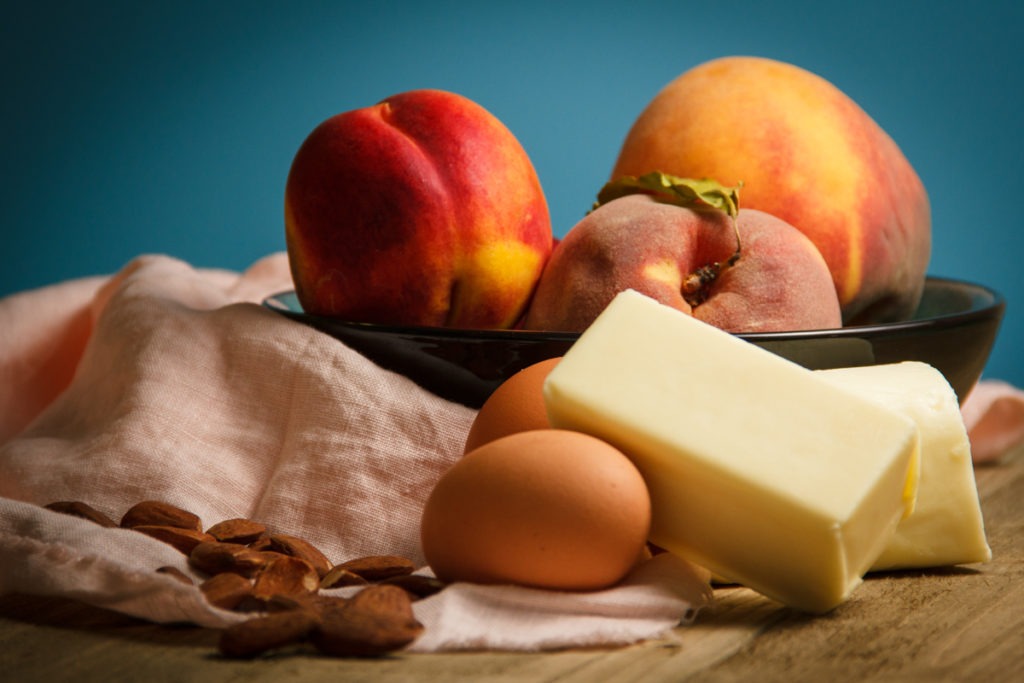 Here's hoping the cruelty of posting a recipe brimming with perfect stone fruit in December is a forgivable offense or that you're willing to think flexibly about replacing the peaches and nectarines with something you might find passable at the shop in December. There just wasn't going to be a world where some iteration of this recipe did not appear because of how easy it is to fall in love with everything about constructing a galette. They are not pies, nor tarts, and honestly look more beautiful the more rustic they end up being.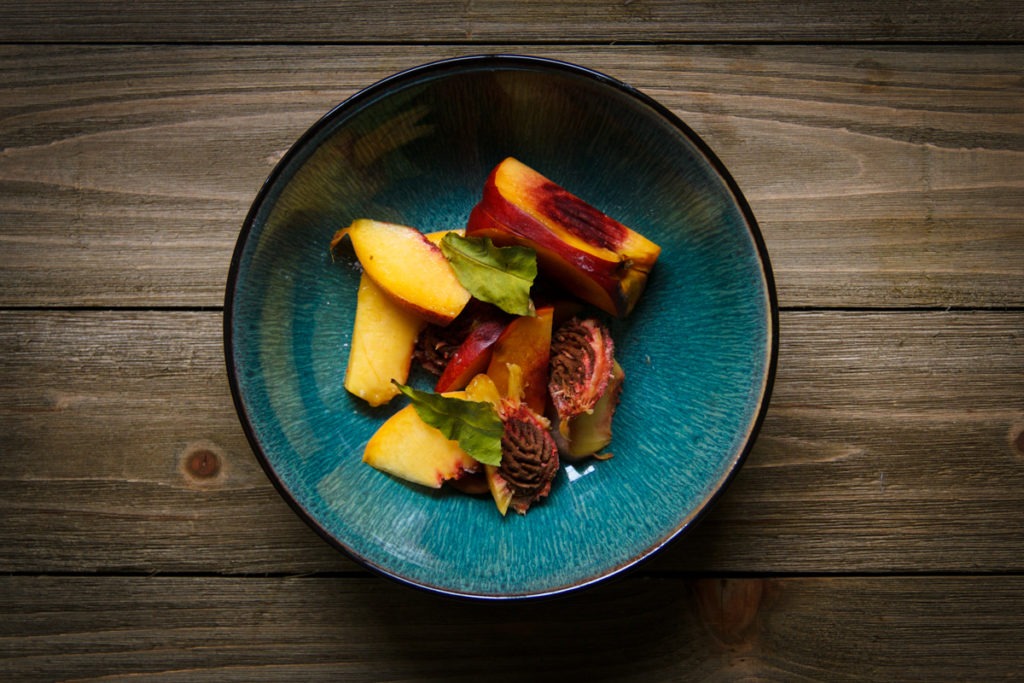 I am somewhat incapable of making butter-rich pastry (I have weirdly hot hands?) so ours includes heartier flours that I think bring interest and heft to a regular short-crust pastry recipe (and is relatively more forgiving). Feel free to replace the spelt and oat flours with all regular or incorporate whatever type of flour you're attracted to. Don't be tempted to rush the frangipane by using premade almond meal because you'll find that starting with great almonds you've toasted yourself is significantly more satisfying than the instant gratification of using lackluster meal. If you are stubborn, and a traditionalist like me, and are resentful but interested and have bookmarked this recipe for next summer, wait until the peaches, nectarines, and apricots are at their peak, but be sure to pick up slightly firmer specimens for this particular purpose.

Enjoy with barely sweet whipped cream, a bittersweet breeze, and the strength that comes from rebuilding yourself after someone or something breaks your heart.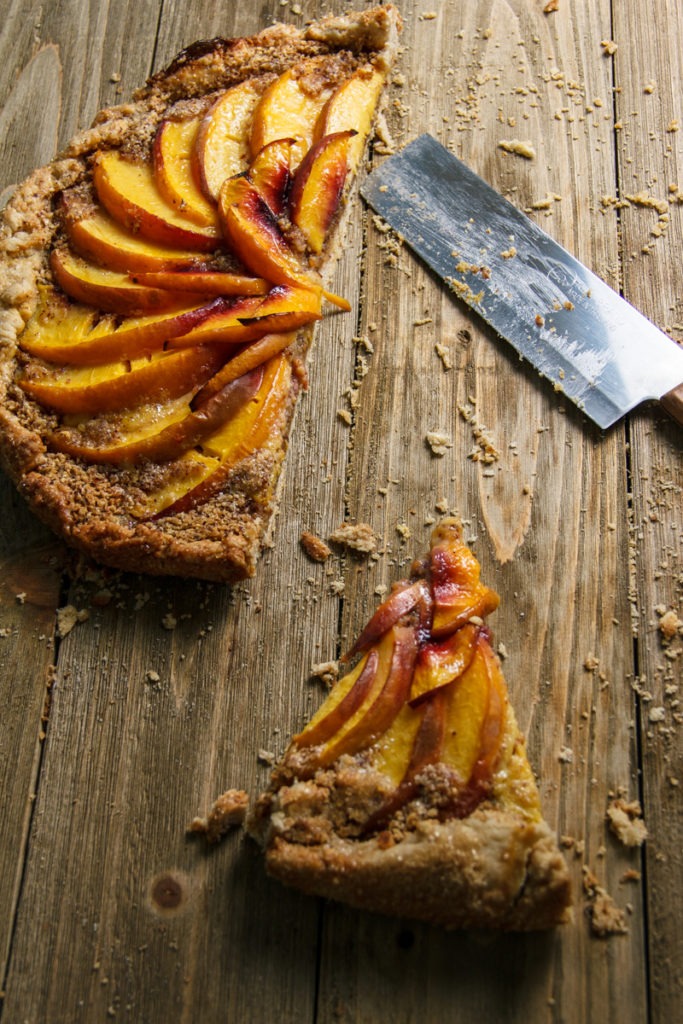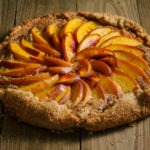 Print Recipe
Call me by your Galette
A classic French dessert, this rustic tart embraces the very best of summer produce and enhances stone fruits flavor with homemade frangipane.
Ingredients
Dough
1

Cup

Spelt Flour

.5

Cup

Plain Flour

.25

Cup

Oat Flour

.75

Cup

Butter

.25

Cup

Vodka
Frangipane
.75

Cup

Roasted Almonds

2.5

Tbsp

Sugar

2.5

Tbsp

Powdered Sugar

5

Tbsp

Butter

1

Egg

1

Egg Yolk

.25

tsp

Almond Extract
Egg Wash
1

Egg

Beaten

1

Tbsp

Half and Half
Topping
3-5

Peaches or Nectarines

Or whatever fruit you desire

1

Tbsp

Turbinado Sugar
Instructions
Pastry Dough
Prepare dough making area with flours and vodka. Place flours into a mound. Cut butter cold from the fridge (the colder the better) into half inch sized chunks. Arrange a quarter of the butter tabs on the surface of the flour.

Using cold hands or pastry cutter, incorporate butter into flour. Once butter has incorporated, add more butter to flour. Repeat until all butter is added to flour. The texture should resemble loose, sandy dough.

Add Vodka sparingly to bind dough. You may not need the entire quarter cup. Adding the vodka to a hallowed out hole in the center of the dough works best to incorporate it without making a mess.

Form dough into a ball, and wrap with plastic wrap. Place into fridge for 30 minutes.
Frangipane
Toast whole almonds on sheet pan at 375°F until fragrant.

Allow almonds to cool before placing in a food processor, or chopping into a coarse meal.

In a mixing bowl, add chopped almonds,, sugar, eggs, butter, and almond extract. Mix together
Assembling the galette
Once dough feels firm, remove from the fridge, and prepare your rolling surface with a fine dusting of flour.

Roll dough out into an approximately 14″ circle. It doesn't need to be perfect. Remember, rustic is the name of the game.

Using a spatula, spread an even, but generous, layer of frangipane on dough circle. Similar to how you would think about saucing a pizza.

Slice stone fruit (or other fruit) into thin sections. It's best to wait until this point to slice so you don't end up with too much or too little fruit.

Arrange the fruit onto the surface while leaving a two inch border around the outside edge. We like doing a spiral shape, but there's no right or wrong way, so let your creativity guide you.

Once you are happy with your fruit placement, begin folding the edges of the galette over roughly an inch of your outermost fruit layer.

Brush the crust with your egg wash mixture and sprinkle turbinado sugar generously over the entire surface of the galette.

Delicately transfer the galette to baking surface. We use a perforated pizza pan, but whatever you are comfortable baking on is good to go. Pizza stones are also recommended if you have one.

Place in oven for 45 minutes. Rotate once half way through baking. If it looks like it is getting too burnt, consider turning down the oven by 25°F.

Allow to cool for 15 minutes before slicing.
Yum
---