Browned Butter Miso Butter Mochi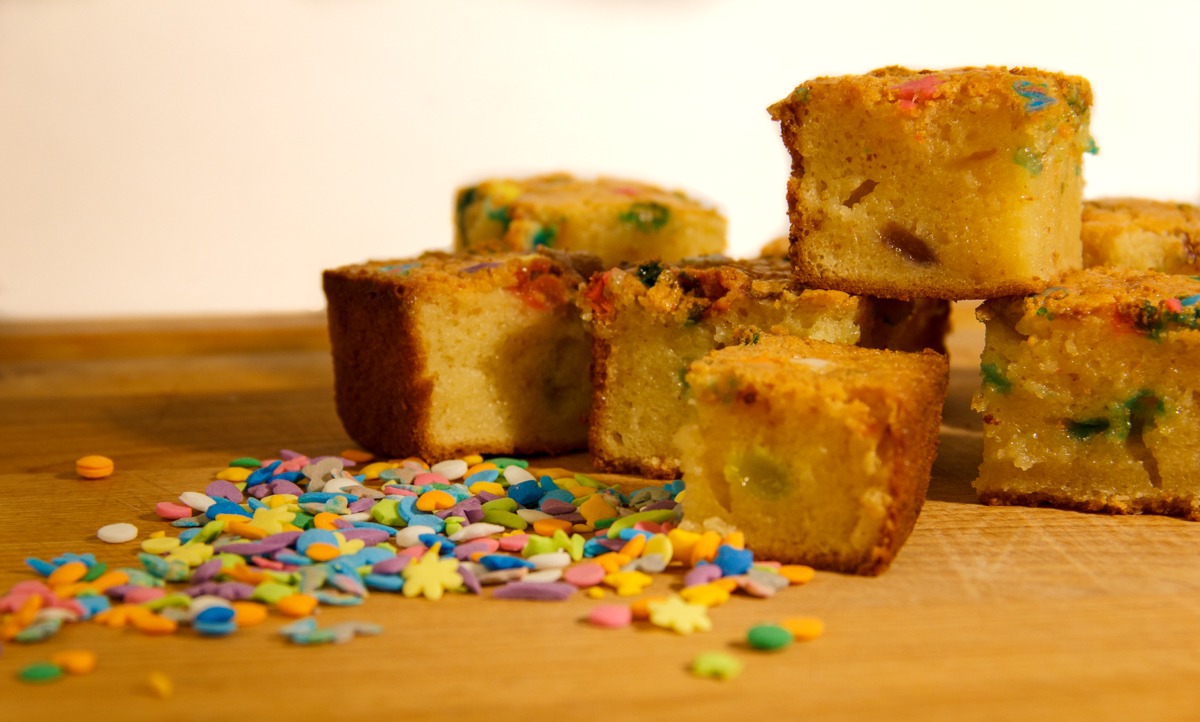 Orange slices fresh from a frosty Ziploc. Cupcakes with frosting that tastes more like wax than buttercream, but they're rainbow, and it's five minutes without math during the school day. Stuffed Crust Pizza at night in the school cafeteria during a fundraiser and weirdly everyone is just really excited to be at school because it's night time and therefore kind of cool?
I'm sure you have one of these, and if not, I'm hoping in the course of our relationship you'll create one soon. I'm talking about edible things that immediately recall a time and place. A kind of visceral nostalgia button, if you will. I'll spare you from listing mine because:

(A) It would read like a poorly organized and very one-note novel.

(B) We aren't well acquainted enough for me to tell you about the very good reason I have for disliking sea urchin.

(C) I don't want this to seem more self-indulgent than it already does.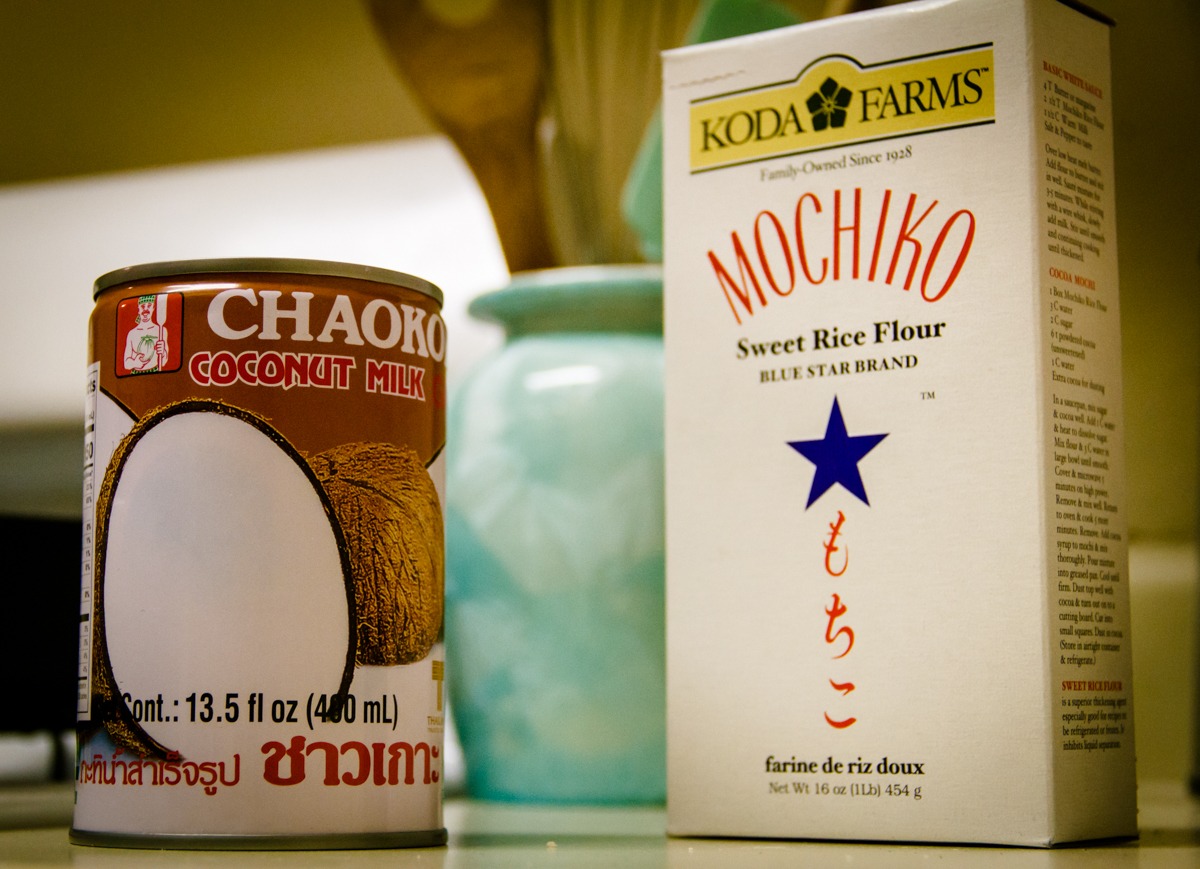 And that's what brings us to Butter Mochi. In Hawaii, where I grew up, there wasn't a bake-sale or potluck table that didn't include some version of it. Personally, I feel positively about anything including Mochiko flour, but Butter Mochi is usually the dessert I can introduce to people who haven't eaten a lot of confections made with it to indoctrinate them into the world of sticky, glutinous, and gently sweet treats. If you haven't had Butter Mochi, think about the best blondie you've ever had and then insert part of what makes mango-sticky rice really, really good.
Although I can be obnoxious persnickety about keeping things authentic (ask my husband about the time we went to 5 markets in the span of an afternoon searching for dried rose buds to make cardamom-rose syrup to add to our homemade pistachio-milk spiked cold brew) this is a bit of a departure from what you'd typically find in a recipe for Butter Mochi. Recently I found myself agitated that all Butter Mochi recipes I found had weird stuff in them and decided to make my own version because if I'm introducing myself to you with Butter Mochi, it should probably include some wacky inclusion that I would add to a standard, no-nonsense recipe. Welcome to my world where I sometimes do things that do not make sense, but end up tasting real delicious. However, if you don't have some of these or are a purist (I understand) feel free to omit the unusual suspects.
It's really nice to meet you.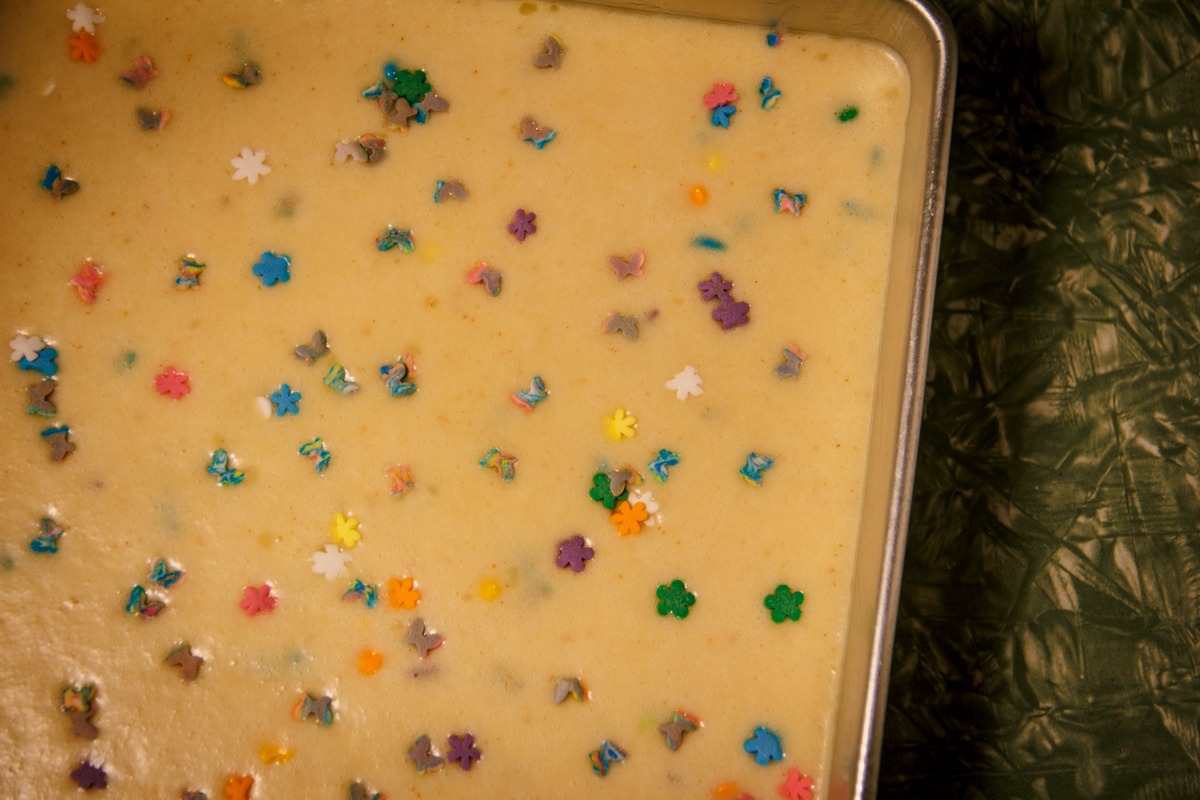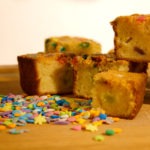 Print Recipe
Browned Butter Miso Butter Mochi
A Hawaiian potluck and bakesale favorite made unique by using brown butter instead of regular melted butter and adding miso to give the dessert a slight savory flavor profile.
Ingredients
16

oz

Blue Star Brand Mochiko Sweet Rice Flour

2

tsp

Baking Powder

12

oz

Evaporated Milk

1 Can

6

tbsp

Sweetened Condensed Milk

2

cups

White Sugar

13.5

oz

Coconut Milk

1 Can

3

Eggs

1

Egg yolk

2

tsp

Vanilla

6

tbsp

Browned Butter

3

tbsp

Butter

1

tbsp

Miso

If you don't have, or can't find Miso, substitute 1.5 tsp Kosher Salt

Rainbow Sprinkles
Instructions
Grease a 13″ X 9″ baking pan with butter.

In a large bowl, sift mochiko flour, sugar, and baking powder.

In a medium bowl, mix evaporated milk, sweetened condensed milk, coconut milk, eggs, extra yolk, vanilla, and miso.
Mix well.

Brown butter on the stove at medium heat until butter has a nutty fragrance and a slight brown color. Be careful not to burn the butter.

Combine the dry and wet ingredients and browned butter.

Pour 1/4 of mixture into pan, and if using, shake sprinkles over the surface. Add more mixture and add more sprinkles until there is nothing left in your bowl and you're satisfied with how many or few sprinkles you've used. Give the pan a good whacking against a sturdy counter top to discourage air bubbles, but not so vigorously as to cause all of your sprinkle-layering work to be for naught.

Bake for 50-60 minutes checking the top for browning.

Let cool for 20 minutes before slicing. It is helpful to transfer to a cooling rack.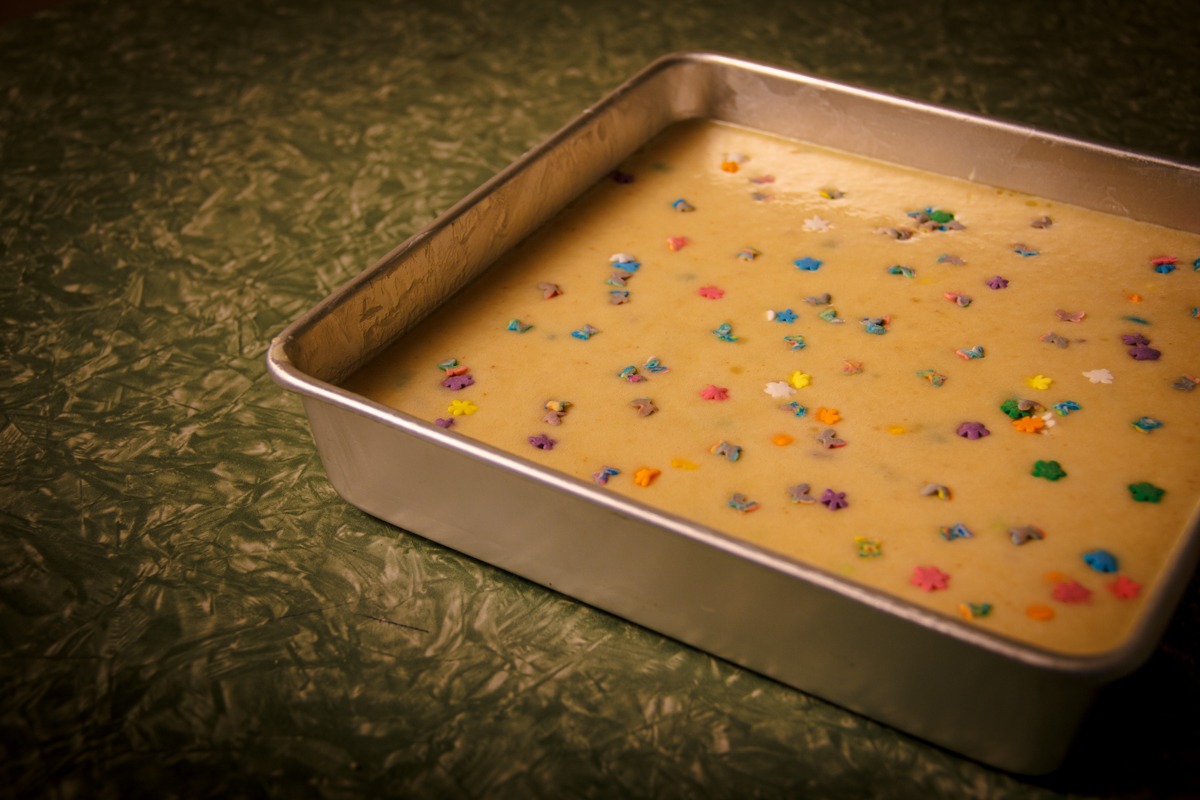 Yum
---